Bariatric Surgery in México
Bariatric Surgery
in México
Dr. Daniel Huacuz is a world-renown Bariatric Surgeon, recognized in Mexico, with more than 20 years of experience as a surgeon. We offer weight loss surgery to traveling patients in a convenient location. We are proud to combine affordable care performed with the highest safety standards.
Nota importante: Si necesitas este sitio en otro idioma, puedes dar click en la pestaña superior para seleccionar y visualizar la versión en ESPAÑOL.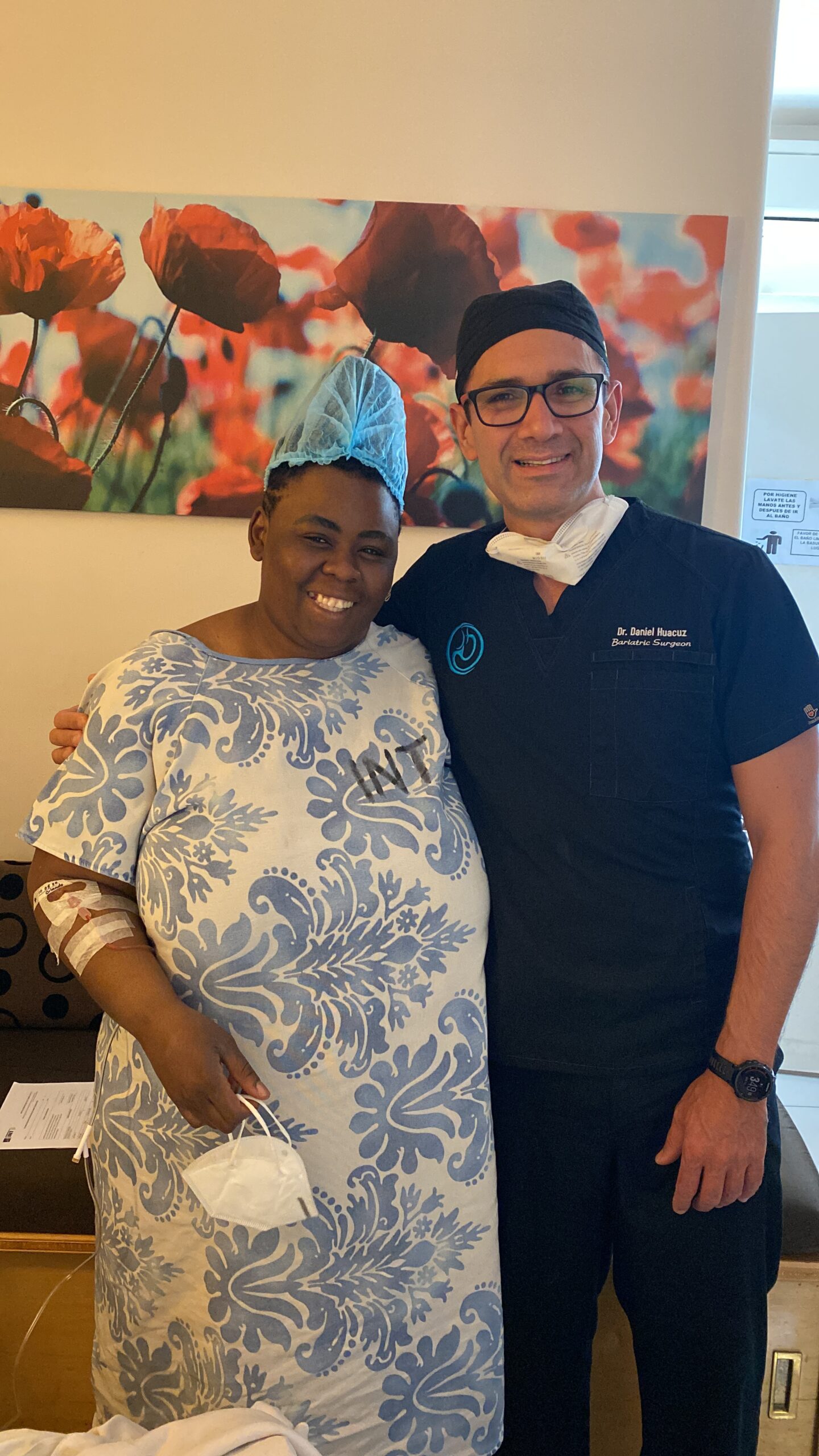 What is Bariatric Surgery?
Bariatric surgery consists of a set of surgical techniques that can be used to treat morbid obesity, which means patients who have a Body Mass Index (BMI) higher than 35. It is employed when other methods have not yielded results, especially in the case of diets.
However, bariatric surgery will be used in conjunction with diets and patient education, so that they learn to adopt healthy lifestyle and eating habits.
There are different types of bariatric surgery, depending on the desired objective and the type of technique employed. 
Within the restrictive techniques, there are procedures that decrease the volume of the gastric cavity, leading to weight loss by reducing gastric capacity and limiting food intake.
These thecniques include:
Vertical banded gastroplasty (VBG)
Adjustable gastric band
Gastric sleeve or vertical gastrectomy.
Gastric Balloon
This surgery is used when other diet-based treatments have been unsuccessful. Thus, it helps to reduce the patient's appetite and the amount of food consumed by making the stomach smaller in volume.
Leaded by Dr. Huacuz, get to know more about our work and credentials…
From $4,500 USD, all included.
Save up to 40% in comparison to US medical services.
Misión de Mulegé 3063, Suite 102 Zona Urbana Rio Tijuana, 22010 Tijuana, B.C.
We provide assistance from Monday to Friday, 10 am to 7:00 pm. We are here to assist you through our phone or email, [email protected]
We provide 100% personalized treatment from your first contact with our team of specialists
It's a restrictive surgery, performed as a laparoscopic procedure also known as minimally invasive surgery. 
 Gastric Bypass consists of changing how your stomach and small intestine handle the food you eat.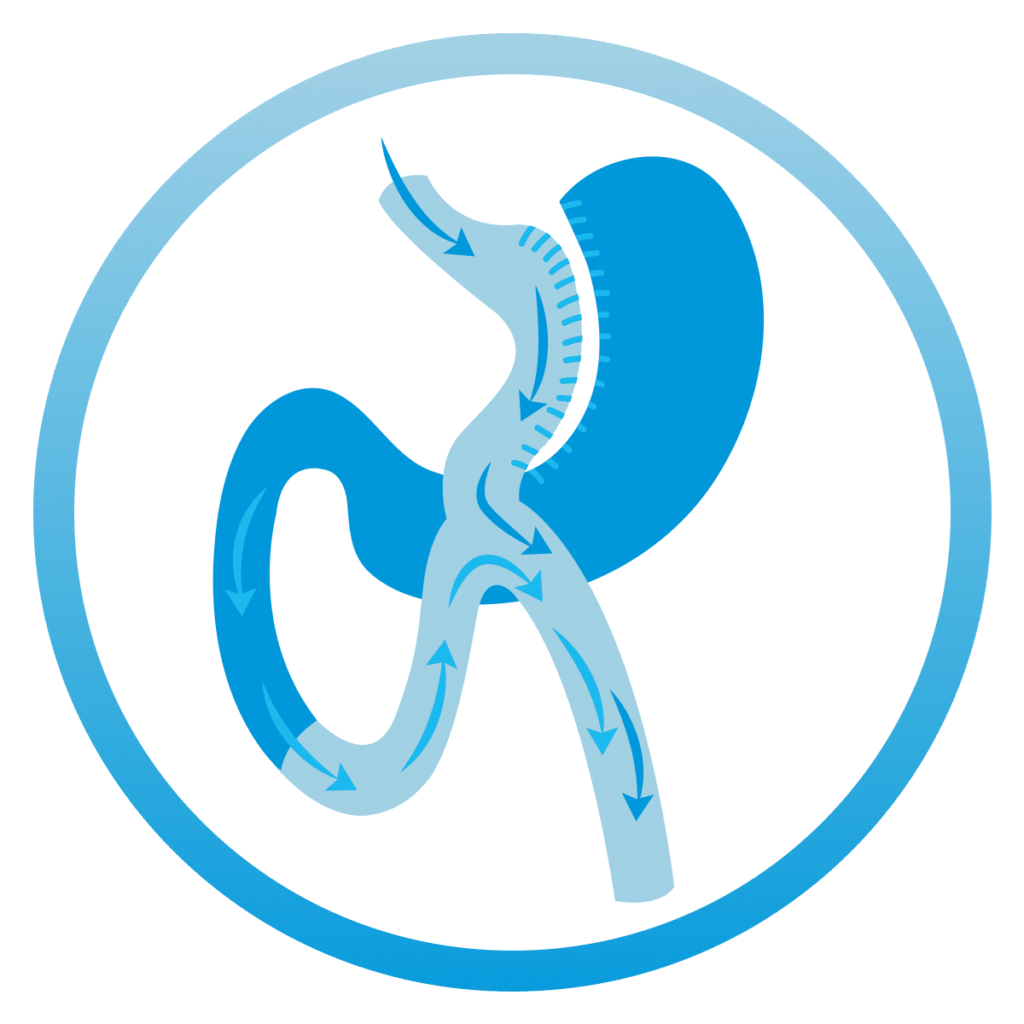 The upper part of the stomach is divided into a tube, similar to the top three quarters of a sleeve…
Induces weight loss by a sleeve gastrectomy and intestinal bypass, by reducing the stomach´s size
Succesful Surgeries Performed
Safe Bariatric Surgery: A Reliable Solution for Weight Loss
In today's advanced medical landscape, bariatric surgery has become a safe and effective option for combating obesity. With increasing technological innovations and refined surgical techniques, the safety of bariatric procedures has reached new heights.
Modern bariatric surgeries, such as gastric sleeve, adjustable gastric band, and intragastric balloon, offer minimally invasive approaches, reducing the risk of complications and ensuring faster recovery times. Furthermore, the selection of suitable candidates through comprehensive preoperative evaluations adds an extra layer of safety.
Medical professionals specializing in bariatric surgery provide personalized care and ongoing support to patients throughout their weight loss journey. As a result, individuals can confidently pursue bariatric surgery as a reliable solution for sustainable weight loss, knowing they are in capable hands.
Embrace the transformative benefits of safe bariatric surgery and embark on a path towards improved health and well-being.
Affordable Costs and Payment Options
Gastric Sleeve Surgery can range from $12,000 to over $20,000 in the United States. Mexico Bariatric Center® strives to offer the most affordable Mexico weight loss surgery starting from 4,395 without sacrificing patient care, outcomes, and support. As the leading Healthcare Tourism Operator, we make traveling to Mexico safe, easy, and accessible. Our staff is literally by your side through the entire process, from initial contact, destination support, pick-up to drop-off, and aftercare support.
Learn why so many people trust Mexico Bariatric Center to lose extra pounds and live a COVID-free life. Join the expert clinicians, including RNs and physicians, who choose our dedicated obesity treatment center. 
Like many of our patients, you may have struggled with your weight for most of your life. Bariatric surgery can help you lose weight, improve your physical health, and enjoy a greater sense of self-confidence. Best of all, when you maintain proper diet and exercise, your results could last a lifetime. Dr. Daniel Huacuz offers several types of bariatric surgery. They will carefully select the right procedure for your body type and health needs.
If you previously underwent bariatric surgery but did not achieve satisfactory results, our doctors can also perform revision bariatric surgery.
Options include:
Gastric Sleeve
Gastric Bypass
Mini Gastric Bypass
Duodenal Switch
We take pride in being a trusted choice for bariatric surgery. Our commitment to excellence and patient satisfaction sets us apart.
Discover the testimonials and experiences of our satisfied patients who have embarked on their transformative journey with us. Here, we share the voices of those who have entrusted their weight loss goals to our dedicated team of bariatric surgeons and experienced staff.
"I'm from San Diego, I chose Dr. Huacuz to perform surgery on my inguinal hernia. I'm very glad I did. Rosy the patient liaison was great. Communicated with her up to the surgery and after operation. It's almost been a year and I've had no issues, healed just like it should. Dr. Huacuz was nothing but professional and caring. No b.s I paid for an operation, and got it in a very professional manner". 
"Dr. Huacuz , Rossy, and Staff were AMAZING! I truly appreciate the professionalism and most of all your personal care you gave me. I had EXCEPTIONAL service and care. May GOD continue blessing you all."
"He saved my Husband! I would recommend him to anyone!."
"Dr. Huacuz and his staff were so amazing!! The care I received was top notch above and beyond every expectation I had!! He gave me the tools to change my life!! Thank you!! I'm forever grateful!!"